This is my first post on the element games forums so I thought I would post in a forum where no one else has (no competition you see
)
I recently began working on an idea I've had for a while now, an WW1 era British Army themed Imperial Guard army. Not the most original idea I know but still, I really like the look of the historical uniforms. I picked up a Cadian Battleforce as well as some extra bits from Kromlech and West Wind Productions and here is my first group: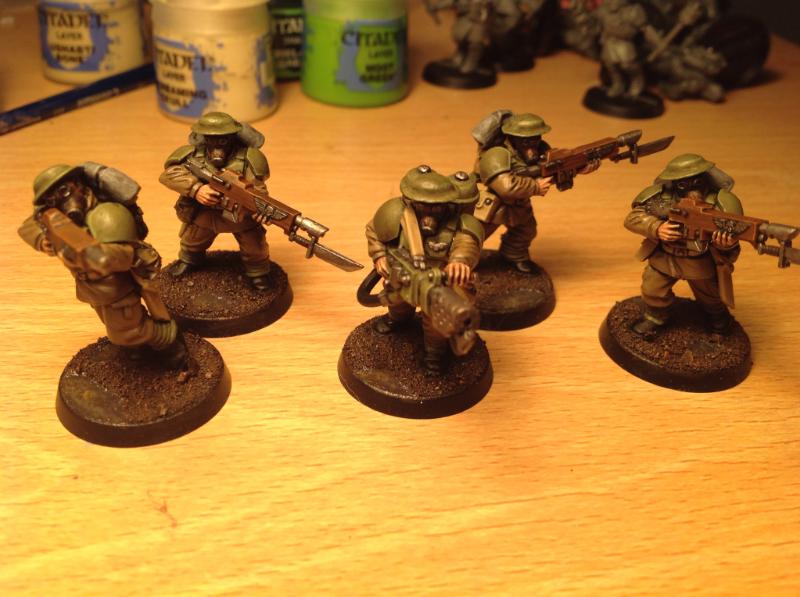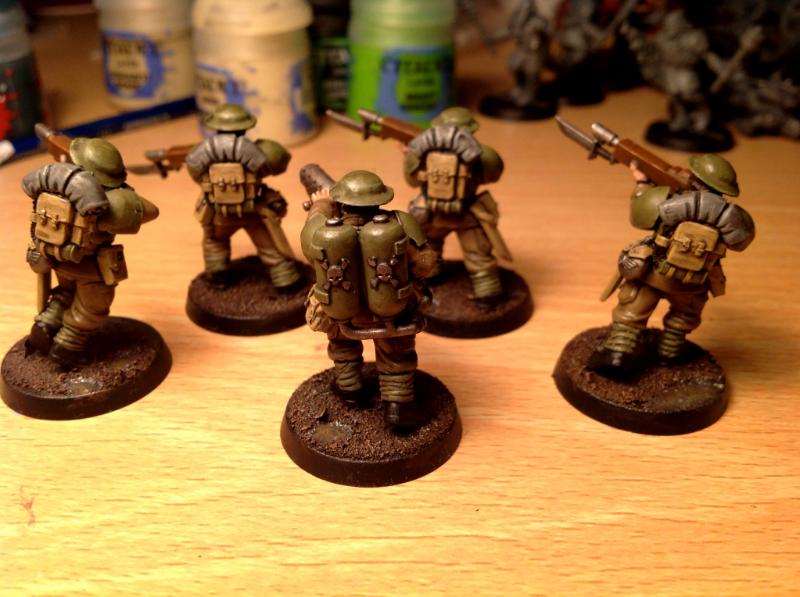 As well as the extra bits I also added GS shin wraps and shaved the forward sights off the lasgun. The colour scheme I went for was inspired by this image:
I'm currently working on a Heavy Weapons team. I have used the Auto-cannon from the Heavy Weapons team but decided against mounting it onto a tripod. Instead I have created a gun carriage from a 1/72 scale German Wagon.
I have drawn inspiration from the WW1 field guns such as the 13 pounder.
I still need to create the crew and finish the scenic base for it but here is the progress so far: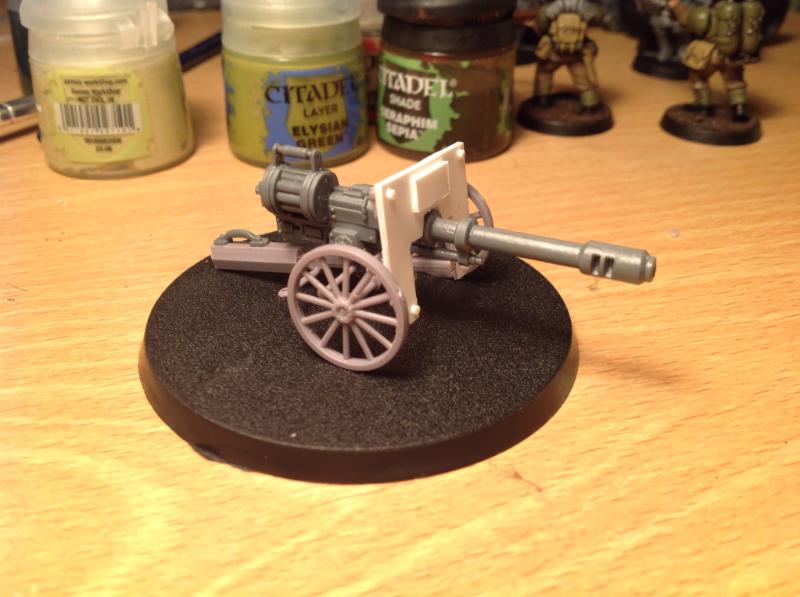 I still need to cover it with fine sand and add some razor wire to the three stakes.
I hoping to create (at least for now) a command squad, sentinel and heavy weapons teams as well. So I'm basically looking for some constructive criticism or some suggestions as to where I should go from here. I have a blog (link in the signature) which I will be updating regularly as this project continues.